How to transfer CD to iPhone with one step?
One of the features on the iPhone is the Music application that holds your music library. When you sync your iPhone through iTunes on your computer, adding a CD from your music collection is not a simple process. It will take a long time to load CD and sync . Now, 4Media iPhone Max Platinum can help you transfer the CD to iPhone with one step.
This article will show you how to transfer CD to iPhone step by step.
Step 1: First, free download 4Media iPhone Max Platinum, install and run it. Connect your iPod/iPhone to computer, the application will recognize the device automatically and displays the device information in the interface.
Step 2: Convert and transfer CD music to iPod/iPhone.
The program helps you put your loved CD music into iPod/iPhone by converting CD and DVD and transferring to iPod/iPhone.
1. Select "Convert DVD/CD" node from the left directory tree, insert the CD disc you want to import, and click "Open DVD" drop-down button to load the inserted CD disc. After loading, all music songs will be displayed in the right file list.
2. Check the CD titles you want to transfer in the file list, and click "Copy File(s) to Device" button to start copying.
Tip: If you connect more than one device simultaneously, then after clicking "Copy File(s) to Device" button, the "Select Copy Destination" dialog box will pop up to ask you to choose the target device(s) you need.
The program not only can help you to put DVD/CD to iPhone directly with one step, but also can help you to make ringtone and backup files between computer and iPhone/iPod.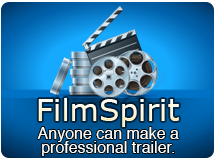 Featured Tips